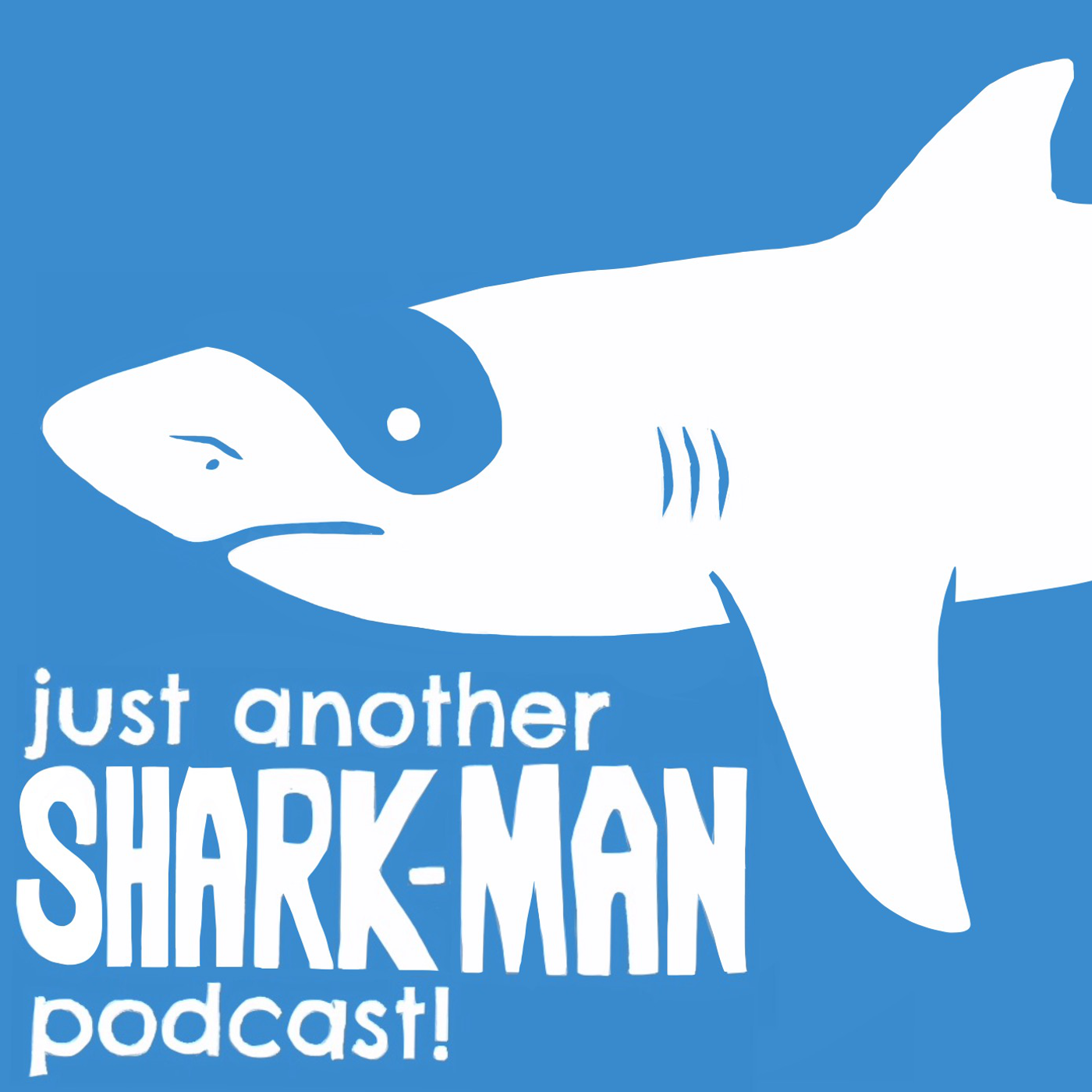 It's the last day of Shark-Con, and Jack and Ferg are recording a podcast at the convention itself! They've been working hard all week to be the best fans they can be and achieve convention legend status – let's see if that hard work pays off!
Jack: Jack Bradfield
Fergus: Fergus Macdonald
Serena: Serena Yagoub
Kenny: Charles Pidgeon
Stephanie: Alice Boyd
Rosa: Rosa Garland
Little Arnold, The Cleverest Boy In The World: Will Spence
Chris: Richard Yuill
Chris: Amy Perkis
Music and Editing: Fergus Macdonald 
Artwork: Niamh Simpson
Art Heist @ Edinburgh Fringe: https://tickets.edfringe.com/whats-on/art-heist 
Is This The End For Captain Space? @ Camden Fringe: https://www.actorscentre.co.uk/theatre/is-this-the-end-for-captain-space 
And remember, you can send the boys an email at sharkmanpodcast@gmail.com, or check them out on social media at @sharkmanpodcast.
See you in Season 2!